Our Strength
HT products including digger attachments, bucket, boom and stick. etc. HT Digger Bucket and Attachments including General-Purpose Bucket, Heavy-Duty Bucket, Thumb Bucket, Skeleton Bucket, Clamshell Bucket, Rake, Ripper, Grapple, Quick Coupler, Orange Peel Grab, Vibratory Hammer, Stone Concrete Pulverizer. etc. and HT Digger Boom and Arms including Excavator Telescopic Arm, Long Reach Boom, High Reach Demolition Boom, Standard Boom, Shortening Boom, Pilling Boom, Digger Extension. etc.
How to select those products in the market especially when small workshops get involved and offering supper "competitive price" ?
1. Material
The raw material is the most important part when it comes to inspecting the steel structure products' quality. No matter how good your welding technique is, with the defective steel or wrong model of steel, the product will be having quality issues very soon for sure. All the steel must come with quality inspection reports in compliance with national standards. Qualified steel maker/supplier and the factory's raw material inspection staff will lower the risk of getting defective raw materials.
We adopt all of our steels from SCG, the top steelmaker in China, and also the biggest steelmaker in the southeast part of China. Every piece of steel came with national-level quality inspection reports. And our inspection staff will be checking when the steels arrived in our factory, which lowers the chance of getting those after-sales problems caused by our defective raw materials.

2. Accessories.
High-level accessories from qualified suppliers will boost the products' quality into a new level. When you purchased the products, you don't want to get into trouble with the products' outsourcing parts' quality issues. Because the factory wouldn't admit that it's their problem and the period of getting the new accessories might take forever.
We adopt high-quality level accessories for our products. For example, we use phosphating tubes instead of normal steel tubes, German cooper sets instead of normal steel sets, High strength anti-pressure oil pipelines instead of the normal oil pipeline. etc. Those accessories are much more durable than the normal ones. Moreover, if there were quality issues with the accessories, we promise the replacement request will be responded in 24 hr and sale at our cost.



3. Experienced tech-team will prevent lots of quality issues from happening at the first step.
Precise design with CAD, 3D, and FEA, will make sure the products' proper functionality and durability. A CAD drawing will ensure every piece of the steel plates being cut into the correct size and assembled correctly. 3D drawing will ensure our product will work just fine with the whole machine. And FEA will analyze the forces while the machine is working so that we know which part of the plats we should pay more attention to. Moreover, with the correct models and thickness of materials being used in the right spot of the products for different functioning needs, the products' durability and efficiency will be boosted into a new level, and it's mostly credit to our tech team's experience.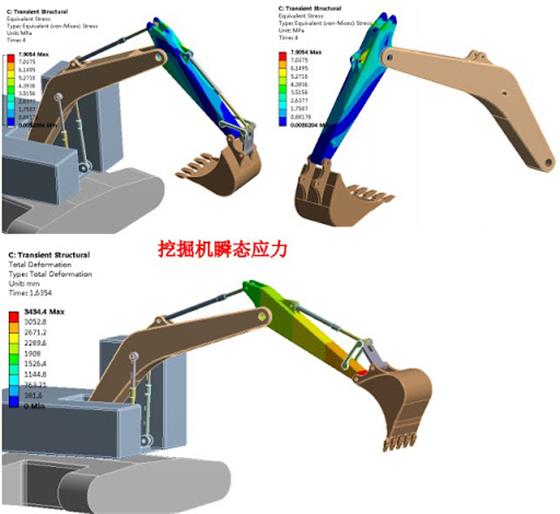 4. All in all,mature production management and quality control is the key.
Huitong Machinery was established in 2011, and our sales strategy is mainly aiming for end-users, instead of the dealers or distributors, because a good reputation will spread very fast among the end-users, and it will be one of the best way advertising our brand. However, it requires lots of effort on improving the quality of the products to establish a good reputation among end-users. Since Huitong was established, we've been receiving feedback from the end-users and make changes to our design, material used, small details. etc. We act quickly and stick with a good quality strategy. It's also why we have been tilted "most valuable supplier" among most of the industry associations that we are involved in.

From years and years of experience sticking with the end-users, we've learned a lot and made some significant changes in terms of our design, material adopted, welding techniques. etc. Right now, we are ready to show you our superior quality and skilled techniques. Every effective workday counts! We will help you spend more time on jobs and less time on after-sales.